Spring Poppies
$30.00 – $153.50
Description
Image Size:   18″ x 24″
(click on image thumbnail above to view full image)
---
Brigitte Curt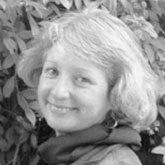 Throughout her life, Brigitte Curt has been a researcher – researching in aesthetics, and searching for the beauty in nature, different cultures, societies and individuals. The many painters within her family exposed her early on to artistic endeavors, critical thinking and the pursuit of creative achievements.
Her life-long study of human esthetics and its correlation with the natural world began with her first studies in Philosophy at the University of Paris. Later, she earned degrees in ethnography and ethno-sociology at the University of Algers, Algeria and Adibjan, Ivory Coast, Africa. She worked, studied and traveled through North Africa, particularly among the Touaregs in the Sahara and the rainforests of West Africa. During this time, she studied the esthetics and techniques of the traditional artists of Africa. She traveled extensively, capturing the beauty of the African villages and their people through photography. The extraordinary beauty of African light left its mark on her mind and soul.
After almost ten years, Brigitte returned to Paris. She began painting semi-abstract, cosmic landscapes in pastels and mixed media. She also devoted time to working with her African photography.
In 1987 Brigitte began to focus more on life drawing, the techniques of oil painting, and her beloved Plein Air landscape painting. In 1992, Brigitte began teaching Plein Air landscape painting. She currently teaches multiple classes and conducts workshops in France every summer.
Travel is still a large part of Brigitte's life. Within the last ten years, she has painted in Australia, China, and several times in Russia, where she organized a landscape workshop in association with the School of Realist Art in St. Petersburg. She also spends time in France particularly in the high plateau of northern Provence. Three months of the year, Brigitte enjoys her time there, painting mainly in oils amidst the lavender fields