On The River II
$30.00 – $153.50
Description
Image Size:   18″ x 24″
(click on image thumbnail above to view full image)
---
Keith Mallett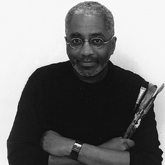 Keith Mallett was born in Pennsylvania, USA and received his formal art training at the Art Students League and Hunter College in New York City. For Keith, painting is a spiritual journey. It is a journey that started in childhood and continues to this day. Keith has worked as a painter, etching artist and ceramist. His subject matter ranges from still lifes to abstracts.
Keith was commissioned to design the official limited edition print commemorating the 50th anniversary of Jackie Robinson's historic breakthrough into major league baseball. His art was chosen to grace the cover of Chicken Soup for The African American Soul, the first Chicken Soup collection to deal exclusively with the African American experience. Both Franklin Mint and Lenox Collections have created collectibles of Keith's most popular works. His artwork can be found in many private and corporate collections throughout the world.
When asked what he wants viewers to take from his work, Keith states, "It is my desire, through my artwork, to depict the positive aspects of the African American experience. If I can show but one child the strength and beauty of her past or the bright hope of his future, then I feel I have accomplished my goal."
"I have always been intrigued by the art of etching, but I felt intimidated by the mechanical process, and the use of the chemicals that it involved. Once I overcame my initial trepidations I found etching to be the ideal way to graphically express my ideas. I love working on the cold metal plate, using grounds and acids to fashion a warm image. It is a real thrill to lift the paper from the inked plate and see the completed impression.
Creating art has always been a joyful experience in my life, and I feel blessed to be able to share that joy with others."
Keith's  art work is sells very well in galleries throughout the world.