Eiffel Tower At Night
$30.00 – $153.50
Description
Image Size:   18″ x 24″
Eiffel Tower At Night
(click on image thumbnail above to view full image)
---
Artist:
Cyndi Schick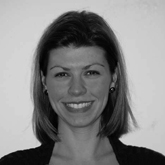 Cyndi Schick is an accomplished fine art photographer with a background in watercolor and oil painting. She has been studying art throughout her life and has been a serious photographer since 1992.
Cyndi's favorite activity is travel. She loves nothing more than to capture the world through her camera! Her images reflect places from all over the world, including Venice, the Tuscan Countryside, Portofino, Paris, Greek islands, Prague, Santa Fe, the California coast, Provincetown, Rockport, Nantucket, and Boston. She is known for the way she evokes a feeling of peace in her work. From a romantic Venetian canal to the charming Nantucket doorway, her work captures the mood and essence of her subject beautifully. Cyndi is proud to publish high-end prints with Canadian Art Prints. If you are interested in an original, Cyndi sells her limited edition photographs through her web site, www.cyndischick.com, art galleries, fine gift shops and interior designers.
********************************************************************************************************************************************************************************************
Cyndi Schick est une artiste-photographe accomplie qui s'est aussi adonnée à l'aquarelle et à la peinture à l'huile. Elle a passé le meilleur de sa vie à étudier l'art et pratique sérieusement la photographie depuis 1992.
L'activité préférée de Cyndi est le voyage. Rien ne la passionne autant que se saisir le monde en photo! De nombreux coins de la planète se retrouvent dans ses images, ici Venise, là la campagne toscane, là encore Portofino, Paris, les îles grecques, Prague, Santa Fe, la côte de Californie, Provincetown, Rockport, Nantucket ou Boston. Que le sujet soit un canal vénitien ou la porte d'une charmante maison de Nantucket, on reconnaît à son oeuvre la qualité d'évoquer l'essence même du lieu, de donner au spectateur un sentiment de présence immédiate. Cyndi est fière de produire des gravures haut de gamme pour le compte de la société Canadian Art Prints. Si par hasard vous étiez intéressés à acheter un original, Cyndi offre des tirages limités de ses photographies sur son site web, www.cyndischick.com. On peut aussi les obtenir de galeries d'art, de boutiques de cadeaux haut de gamme et d'établissements d'aménagement intérieur.