Description
Image Size:   27.5″ x 27.5″
Daydream
(click on image thumbnail above to view full image)
---
 Artist:
Mike Jones
Mike Jones has been a photographer for the past 17 years. He never planned on making his living as a professional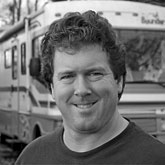 photographer. It just kind of happened. It started out as just a hobby, as a teenager. Shortly after graduating high school, he found a part-time job as staff photographer for a small weekly newspaper in New Jersey, where he lived. Mike eventually decided that he absolutely loved it, and switched his college major to photography. After graduation, he moved on to a much larger newspaper, covering a beautiful part of the Jersey Shore. There's no better way to master photography than shooting for a newspaper. On any given day I'm shooting portraits, sports, architecture, breaking news, and trying to get interesting shots of things that are completely boring. It forces you to be creative. Landscape photography has always been Mike's true love.
In 2001, he left the paper, and took a three month camping trip around the country visiting 18 national parks, to get traveling out of my system. But, it had the opposite effect. It truly changed his life. After seeing just how much was out there, he couldn't be in New Jersey anymore.
Mike sold his house and bought a HUGE motor home, and headed off into the sunset. He had finally fulfilled his lifelong goal of being homeless, drifting aimlessly around the country, doing what he loves, shooting photos with his two Labrador Retrievers.