Confit Jar With Bowl
$30.00 – $153.50
Description
Image Size:   18″ x 24″
(click on image thumbnail above to view full image)
---
Artist:
Loran Speck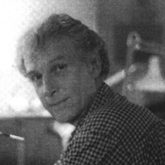 California-born artist Loran Speck draws inspiration for his paintings from the realist artists of the Renaissance, such as Rembrandt and Rubens. He creates highly-detailed images, and has been compared to the great Dutch masters with his brilliant use of light and color.
Speck's artistic flair extends beyond his art, onto the frames that encase his original works. Gilded in gold leaf and hand-carved in his own framing and gilding studio, each frame is in itself a work of art.
Speck has been exhibiting his art in Carmel-by-the-Sea for over 25 years. He also participates in events and exhibitions in Dallas, Houston, Santa Fe and Hilton Head Island.