Description
Image Size:   27.5″ x 27.5″
Charmony
(click on image thumbnail above to view full image)
---
 Artist:
Kent Lovelace
Kent Lovelace was born in Washington D.C. in 1953. He was raised in the San Francisco Bay area. He received his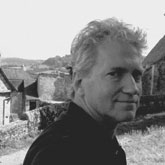 BFA from the University of Colorado at Boulder in 1976 and his MFA from the University of Washington in Seattle in 1979. His graduate studies were under the direction of world renowned artist Jacob Lawrence. Kent also apprenticed as a lithographer at Landfall Press in Chicago; working as assistant to Claes Oldenburg and Christo, among others.
Kent has been the Master Lithographer for Stone Press Editions, Inc., in Seattle, WA since 1979. During this time, Kent has been the principle printmaker for artists Jacob Lawrence, Robert Bateman, Dale Chihuly, and Monte Dolack, and worked extensively with Russell Chatham and many others.
Kent's own artwork can be found in most major public and private collections throughout the Pacific Northwest and many others nationwide. He also maintains a frequent exhibition schedule with galleries in the West.
Travelling extensively, Kent paints almost everywhere he visits. His recent travels have him painting in the Dordogne region of France, the Italian Umbria, and the Big Hole in western Montana. Says the artist, "Everywhere I go, I bring something back. I love to see the landscape through painting." The artist's focus is on color, composition and surface.
He has long been interested in the pastoral landscape, particularly in ancient land and its continuing use. His recent paintings are created on copper plate and seem to glow from within. Kent's artwork combines the elements of earth and sky with uncluttered simplicity, creating imagery that appeals to our minds and our souls.